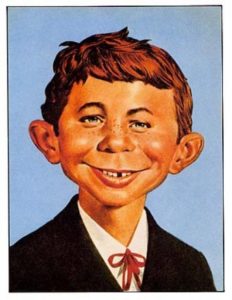 Worried about transgender soldiers simultaneously serving our country and destroying America? Let's easily solve this by making one change: stop worrying about it. Turn off Hannity and Laura Ingraham and Rush. Trust me on this: you're being brainwashed into embracing the latest and greatest bigotry. The far right tactic is to find nuggets that seem somehow true, and then pound away until they are cold hard facts. But remember there was a time when unit cohesion was used to segregate the military. Yep, blacks were not worthy of fighting shoulder-to-shoulder with whites.
The tyranny of the majority has focused its angst across the board. Jews are "this" and Muslims are "that". Women are weak, and transgender folk are suicidal mental cases. Sharing gym showers with gays will surely turn our kids gay, and there are studies to prove it. They might not be scientific studies, but why would that matter?
It's tempting to compare this rhetoric to the German military in the 1930s. But I won't.
Want to lower your blood pressure? Stop believing that you have to care what sex, religion, color, or whatever people are that make them unique. Just move along. Worry about the jerk who cut you off in traffic, or whether your kid's homework is done. Stop obsessing over what's up that "odd looking woman's skirt" unless you want to share what's up your wife or grandmother's skirt. And, seriously, is your granny such a beauty queen?
Again: reasons to hate are everywhere. There are plenty to find by twisting the radio dial a quarter turn. There are countless bullshit excuses. The minutia will seep from under any rock, under any door. Remember The Blob? But do you really want to go down on the side of history that built those ovens?