The NUMBER ONE ranked book on Amazon Canada's Bestseller List in three categories!
Ranked #3 nationwide on Amazon.com's Bestseller List in its genre!
a melancholy tale about love and a traveling circus from a national award-winning journalist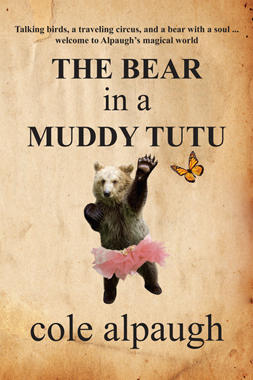 available in bookshops and at
Amazon.com and Barnes & Noble

"Quirky absurdity...This is a fun book that might not be everyone's cuppa, but I really enjoyed it. Anyone who can get my environment-lovin' brain to sympathize with a marsh-destroying drunkard is impressive. The writing is great. The plot is a trip. It's an interesting combination of humor, melancholy, and hope. I enjoyed how all the pieces fit together and found the quirky characters likeable in surprising ways. One of my favorite books is Water for Elephants, and this brought back some of that dark circus feel. If you have a dark sense of humor and delight in the oddities of life, then you will probably adore this book." -- Amazon 5 Star review by Jessica (USA)
"From the first page to the last Cole Alpaugh had my attention. His zany and colorful characters and style of writing puts me in mind of one of my favorite authors, John Irving. I suspect that I have now found my next new favorite author." -- Michelle Hessling, Publisher, The Wayne Independent
"Pick up THE BEAR IN A MUDDY TUTU if you enjoy taking a literary journey that is twisted, peopled by characters who are social misfits, caught up in events that range from bizarrely tragic to merely sad. Reminded me in a way of A Confederacy of Dunces." -- Molly Rodgers, Library Director, Wayne County Public Library
"Reading THE BEAR IN A MUDDY TUTU is like running away with the circus. You won't regret the emotional ride or the fantastic people you meet, but you might regret not getting to stay longer." -- Regan Leigh, writer/blogger
"A deftly written story driven by raw and vivid characters and rich with evocative language and colorful descriptions." -- Rhiannon Ellis, author of Bonded in Brazil
"A bevy of crazy, misfit characters all end up in a down and out traveling circus--I was really sorry when this one ended. It was magical. I Ioved it! (*****)" -- Steph from Kentucky, blogger at woolythyme.typepad.com
"As if Joseph Heller and Hunter Thompson rose from the grave and joined the circus."
"I loved every character, even the totally unlovable ones."
"Although I loved Water for Elephants, The Bear in a Muddy Tutu might be the one I remember the most."
"Fanciful, beautiful, and escapist to the core."
Read the full Barnes and Noble reviews HERE
Read author Shannon Yarbrough's review of BEAR at LLBookReview



Read writer/blogger/author Mercedes M. Yardley's review of BEAR at A Broken Laptop



Read author LK Gardner-Griffie's review of BEAR at Griffie World



Author/blogger/belly dancer Damien Walters Grintalis reviews BEAR at her blog



Alexia Adams, author of White Horse (Atria Books), reviews BEAR at Steel Bones...and thick skin


---
A human cannonball's trajectory is altered by a startled flock of seagulls, sending him pinwheeling into the tiger cage, and unleashing mayhem on the lives of a band of circus roustabouts. A hapless cult leader and a sulking newspaper reporter hatch a plan to save the circus, which includes a plane ride into the Bermuda Triangle accompanied by a man holding the record for being struck by lightning. And it's starting to cloud up...
---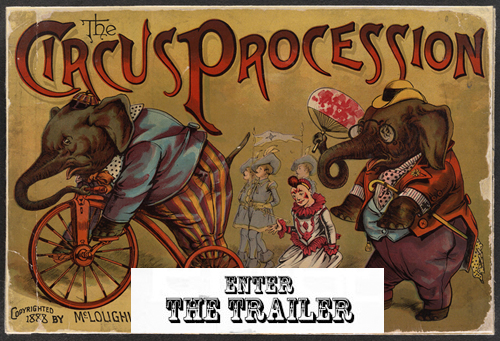 ---