A license to kill, a daughter to protect.
---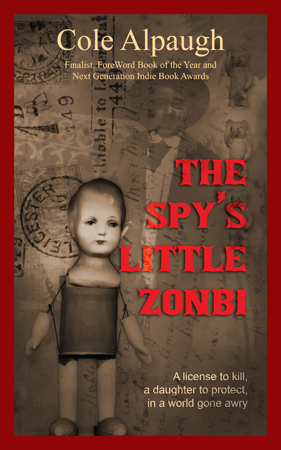 ---


During a college sponsored aid program in Haiti, Chase Allen witnesses the slaughter of homeless boys. Unable to shake the haunting images with booze and bong hits, he decides to make something of his life by taking an unpaid newspaper internship. There he is recruited for a branch of the CIA whose agents pose as journalists in international hotspots.

Chase begins his espionage career in Nicaragua, where his job is to position the country's president in the gun sights of a distant sharpshooter during a press dinner. In Panama, he hunts for a deposed rogue dictator last seen in high heels and a bad wig. Success lands him a mission in Northwest Thailand, where he helps a young American Peace Corps volunteer caught up in a jihadist scheme to use bomb-laden bats.

Back home in New Jersey, while monitoring a hapless band of wannabe Iranian terrorists, Chase meets a dark, intriguing woman. Marriage and fatherhood change his priorities, and he begins to worry about putting himself and his family in danger. With great reluctance he agrees to follow a former Austrian ski racer plotting a deadly strike on the Winter Olympics.

It was Chase's idealism that led him to spying, and that same quality will be his undoing. Faced with deceit beyond his wildest imaginings, he clings to the one person in his life who is good and true, his daughter, his Little Zonbi.