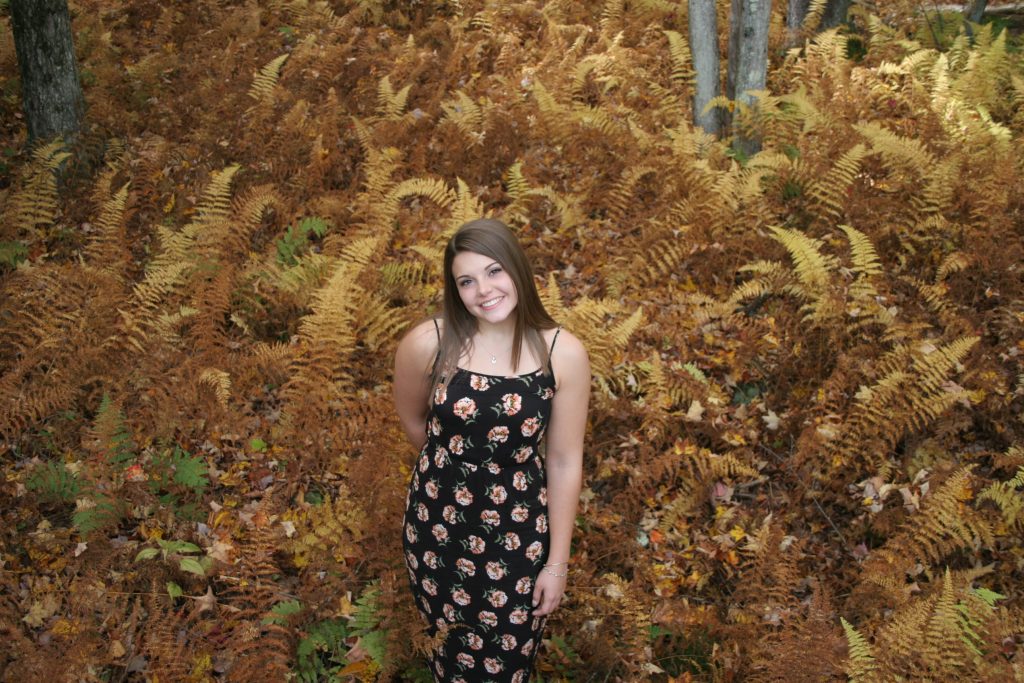 Some things for your senior think about: what places are especially important to her. They can be anything from a backyard garden or pool, to a grandparent's farm, to a high school field. It's best to decide on a minimum of three locations, although one of them can be my little favorite outdoor space here in The Hideout (there's a stream and boulders, etc.) Also, she'll need to pack a suitcase – it'll help if you have a spacious rear seat and a sheet for changing (I strongly recommend a mom, sibling, or best friend be present to help.) Six or seven changes are common, even for senior boys. And don't forget the shoes.
Again, the most critical part in making these HER unique session are the locations. Sit down with a her and a pad and pen at the kitchen table. Props: absolutely bring props. Athletic gear, musical instruments, stuffed animals (live pets, too.) Buy her a small bouquet or cut some wildflowers from your backyard. Six or seven props are common. Also, I need her to finish this sentence: "My favorite thing about me is my … "
Senior pics take from three to four hours to come up with 1000+ raw photo choices. I like to take advantage of late day sun, so most shoots are from 2pm until sunset.
The session is $249. Travel beyond your house is 50 cents per mile, although I'm flexible with many close locations. You receive 600+ images on a flash drive, at least 12 are Photoshopped for blemishes, and a variety of special effects are used at my discretion (these include Splash and HDR). You'll own the full copyright to all images and therefore are free to print them, post them, or upload to a commercial printer such as Yorkphoto.com to get the wholesale price on images (it takes out the middleman fee for you – currently, 8x10s are just $2.99.) My guarantee is that you'll love them, or hand the flash drives back for a full refund – and keep any samples. I don't want anyone to ever not say 'wow'. Western Wayne seniors/parents can contact me for an invitation to view prior senior albums on Flickr and Zenfolio, where photos remain private and unsearchable to the public.
Oh, and, 100% of the proceeds from my senior shoots fund soccer programs for kids in Haiti.