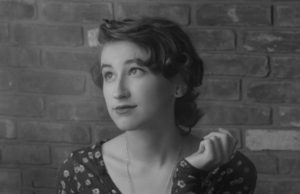 South Canaan, PA — Western Wayne High School senior Ty Alpaugh has been named a National Merit Scholarship Semifinalists in the 63rd annual National Merit Scholarship program. She is the first Western Wayne student to achieve the honor in the District's 47 year history, according to the National Merit Scholarship Corporation (NMSC). Ty, daughter of Cole and Amy Alpaugh, of Lake Ariel, is among the top 16,000 students nationwide who earned the distinction of semifinalist.
According to NMSC, about 1.5 million students entered the 2018 program by taking the 2016 Preliminary SAT/National Merit Scholarship Qualifying Test. The semi-finalists comprise the highest scoring entrants in each state and represent less than one percent of the top-scoring U.S. high school seniors. These academically talented students earned the opportunity to compete for some 7,400 National Merit Scholarships worth more than $32 million to be offered next spring.
In order to be considered for a Merit Scholarship® award, semifinalists must fulfill several requirements to advance to the Finalist level of the competition. About 90 percent of the Semifinalists are expected to attain Finalist standing, and more than half of the Finalists will win a National Merit Scholarship, earning the Merit Scholar® title.
For more information on the competition and the scholarships, go to www.nationalmerit.org.